Why collect points and get high ranking ?
Halal Navi is a Muslim foodie community and getting a reliable review from a trusted foodie is very important for our community which is why we are rewarding our contributing members with points! The higher your ranking/ level you are, the more people will thank you for your review as we know you are a true foodie! Even though there are no money benefits for high ranking members (as for now), but InsyaAllah you will be helping more and more Muslim users in need of your reviews. In the future, who knows you'll be rewarded one way or the other. We hope you enjoy playing this little game with us and have fun!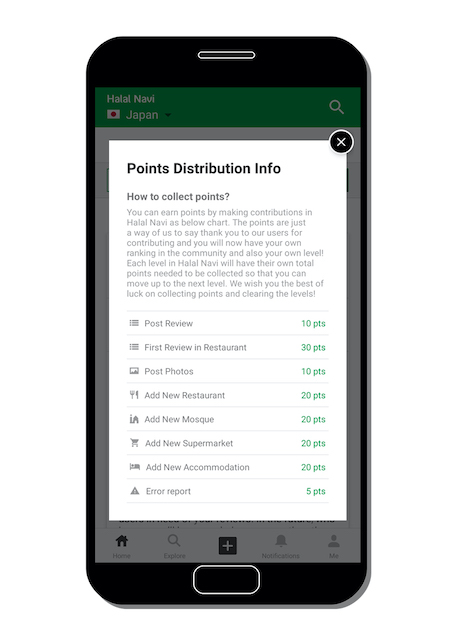 You can earn points by making contributions in Halal Navi as below chart.The points are just a way of us to say thank you to our users for contributing and you will now have your own ranking in the community and also your own level!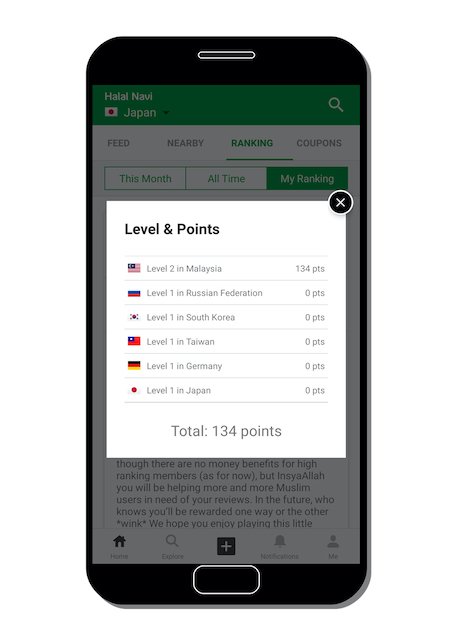 ---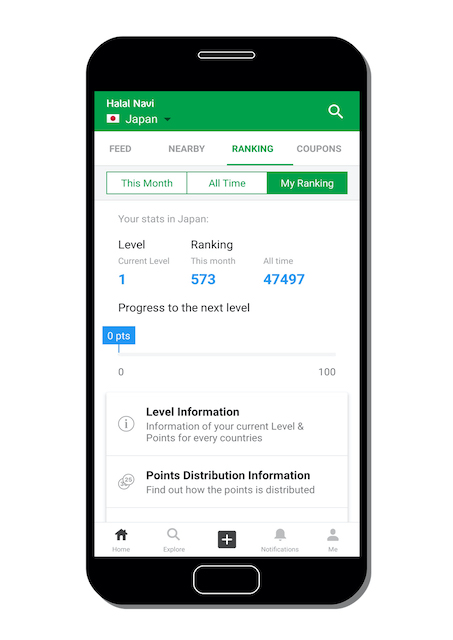 Each level in Halal Navi will have their own total points needed to be collected so that you can move up to the next level. We wish you the best of luck on collecting points and clearing the levels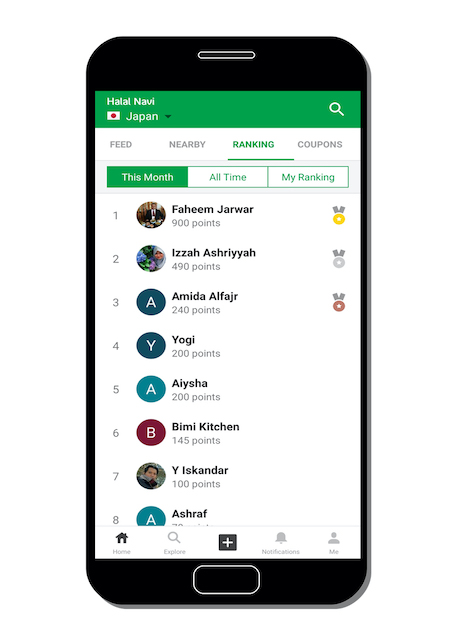 Community Policy
・Post review in detail:
Let's share information meaningful for someone instead of just "it was delicious" It would be much better if you can share your experice such as restaurant's atmosphere, interior, dishes, crowded/non-crowded time,what you had in restaurant, which you recommend, what kind of people will like that, price range.
・Take stunning photos:
Let's take a photo of dishes that makes someone's mouth water:) It is also recommended to take a photo of it from directly above.Taking Muslim Menu(If any) photo, interior will be helpful too.Don't invade other's privacy when you take photo. Photos such as dark, blurred and duplicate will be removed.
・Be Genuine:
Your review has to be genuine based on your experience. It is against our policy such as Posting wrong information intentinally,Providing unnecessary, wrong information, disrespect others. Please report to us if you find such users and we will remove.