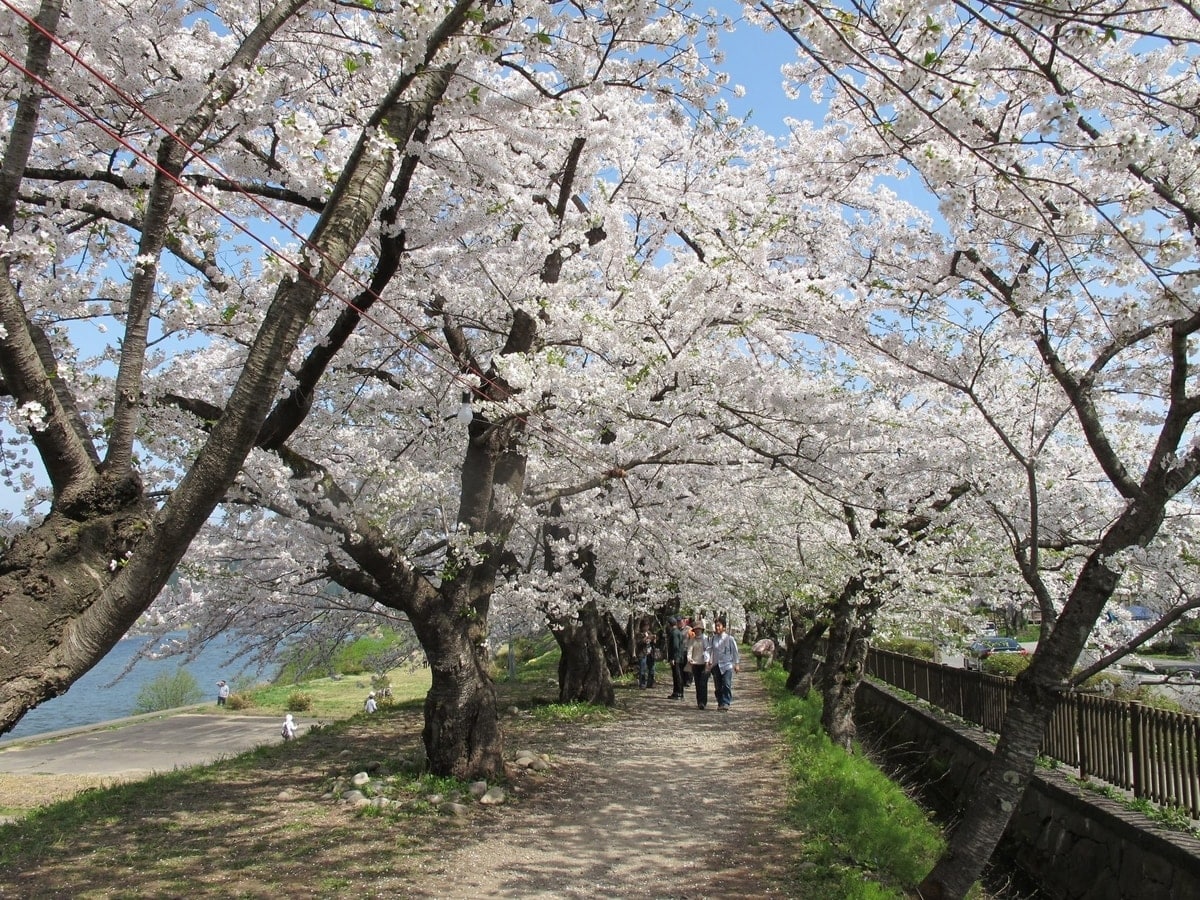 Exploring Semboku City, Akita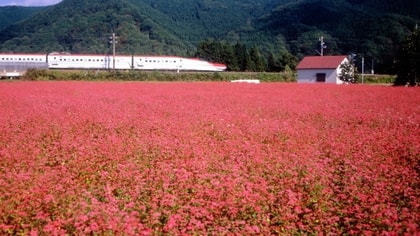 ---
Where is Semboku City, Akita
---
Akita is located in the Northern part of Japan (below Hokkaido) and Semboku City is located at the Eastern Center of Akita. To get to Semboku you only need to ride a Shinkansen (bullet train) from Tokyo to Tazawako Station and it will only take less than 3 hours to arrive! It's definitely a good place to visit during your Tokyo trip for a quick getaway!
---
Why Semboku City?
---
Named as a special heavy snowfall area, perfect for those who love snow!
Surrounded by beautiful nature such as the deepest lake in Japan, Lake Tazawa and alps like Komogatake.
Local experiences and activities to fill up your itinerary!
---
Where to go in Semboku City?
---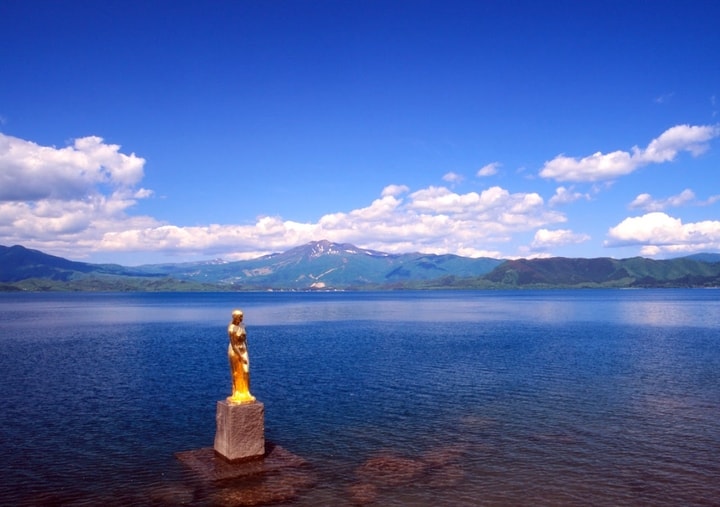 Visit the deepest lake in Japan, Lake Tazawa
Lake Tazawa is named as the deepest lake in Japan. Because of the depth you can enjoy the water changes color throughout the year, from emerald green to indigo. The lake is also surrounded by lush mountains making it selected as one of the 100 best landscapes in Japan! And while you're at Lake Tazawa make sure you enjoy activities such as canoeing, yacht and even Stand-Up Paddling (SUP).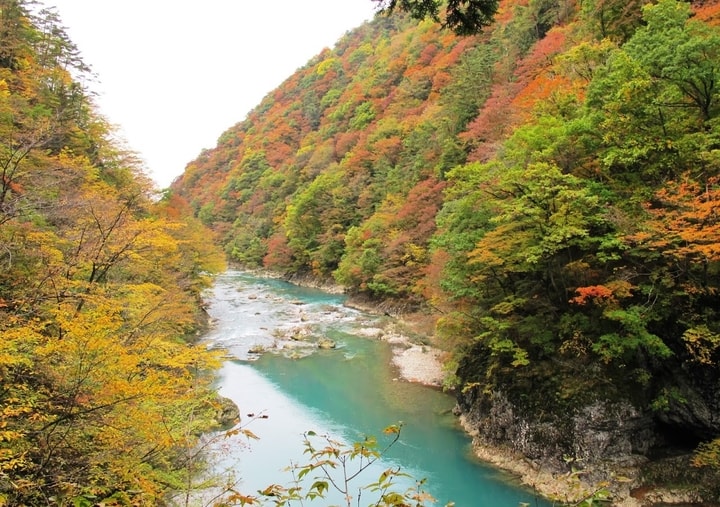 Relax and unwind during Autumn at Dakigaeri Valley
Dakigaeri Valley is one of the must visit valleys in Japan during autumn as it has one the most beautiful landscape with colorful leaves and a blue stream running through the river alley making the landscape a beautiful contrast. The best time to visit is early October to early November and during this time you can even enjoy Dakigaeri Autumn Leave Festivals!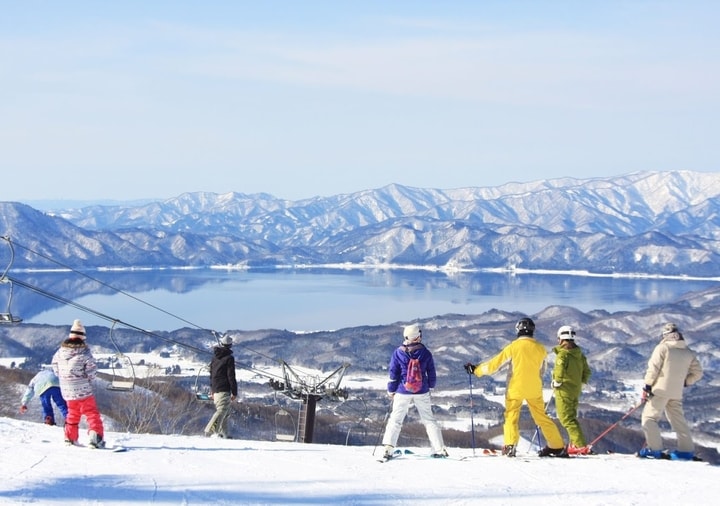 Ski with powder snow on Tazawako Ski Resort
Tazawako Ski Resorts is know among locals as one of the hidden spot for winter spots. If you're into enjoying ski with less crowd, this is definitely one of the best spot for you to experience JAPOW (Japanese Powdery snow)!
---
Where to Eat in Semboku City
---
---
Experience 4 in Semboku City
---
Summer
Go on a hike at Mt. Akita- Komagatake, home to many alpine plants!
Autumn
Enjoy the unique autumn view of beautiful autumn leaves along with the clear stream running along the valley at Dakigaeri Valley
Winter
Experience Japanese powder snow at Tazawako Ski Resort
Spring
Enjoy 2km walk along Hinokinaigawa River
---
Where to Stay in Semboku City
---
cafe+inn That Sounds Good!
A Muslim-friendly B&B that serves Halal breakfast and dinner too!
Find out more!
Seisetsukan
Experience a one-of-a-kind farmstay at Seisetsukan and enjoy the whole place to yourself! Muslim-friendly meals are also available at Seisetsukan.
Find out more!
---
Cultural events to join in Semboku City
---
Paper Baloon Festival of Kamihinokinai
This festival are for locals to convey their thoughts and prayers to the paper balloons and sets them off into the night sky!
Location: Ochida, Kamihinokinai (Paper Baloon Square)
Date: February 10
Hiburi Kamakura
Splendid rings of fire dance in the snow, making the festival a mystic beauty.
Location: In town of Kakunodate
Date: February 14
Kakunodate Festival
A rare festival that combines Buddhism and Shintoism with song, dance, and clashing floats
Location: In town of Kakunodate
Date: September 7 to 9
---
Access to Semboku City, Akita
---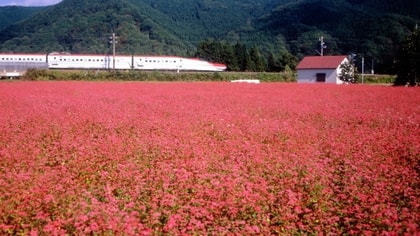 By Bullet Train
Take the Akita Shinkansen "Komachi" from Tokyo Station and stops at Tazawako Station or Kakunodate Station. This ride will take you abour 2 hours 40 minutes to 3 hours
By Airplane
To visit Semboku City from the airport, you have to take a domestic flight from Haneda Airport to Akita Airport. You can also take a domestic flight from Itami Airport (Osaka), Shinchitose Airport (Hokkaido), Nagoya Airport (Nagoya).
Upon arrival you can use rental car or taxi to go to Semboku City. Approximately 1 hour to arrive to Semboku City depending on your destination